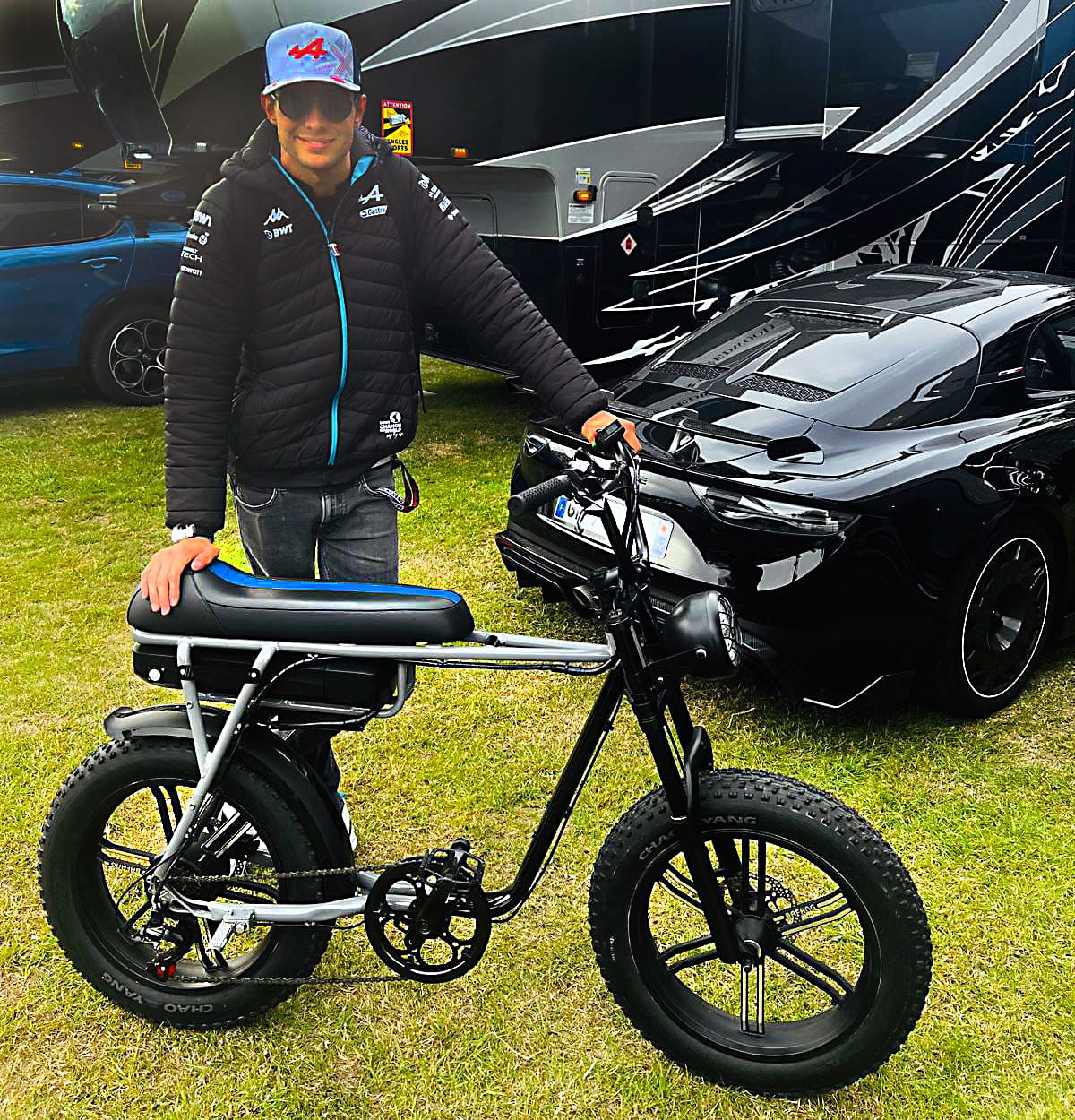 Esteban and his E-Champ 66
Esteban's E-Champ 66 was the perfect choice for getting around the Silverstone circuit for the British Grand Prix.
British Craftsmanship by E-Champ
From our own frame design made by us in Wellingborough, to our beautiful hand made saddles, each bike is individually made with great care. Incorporating the best technology available ensures our premium electric bike is a bike we are extremely proud of.
Request a Brochure or Call Back here