Renewable energy and my green transport
Green transport.....no carbon emissions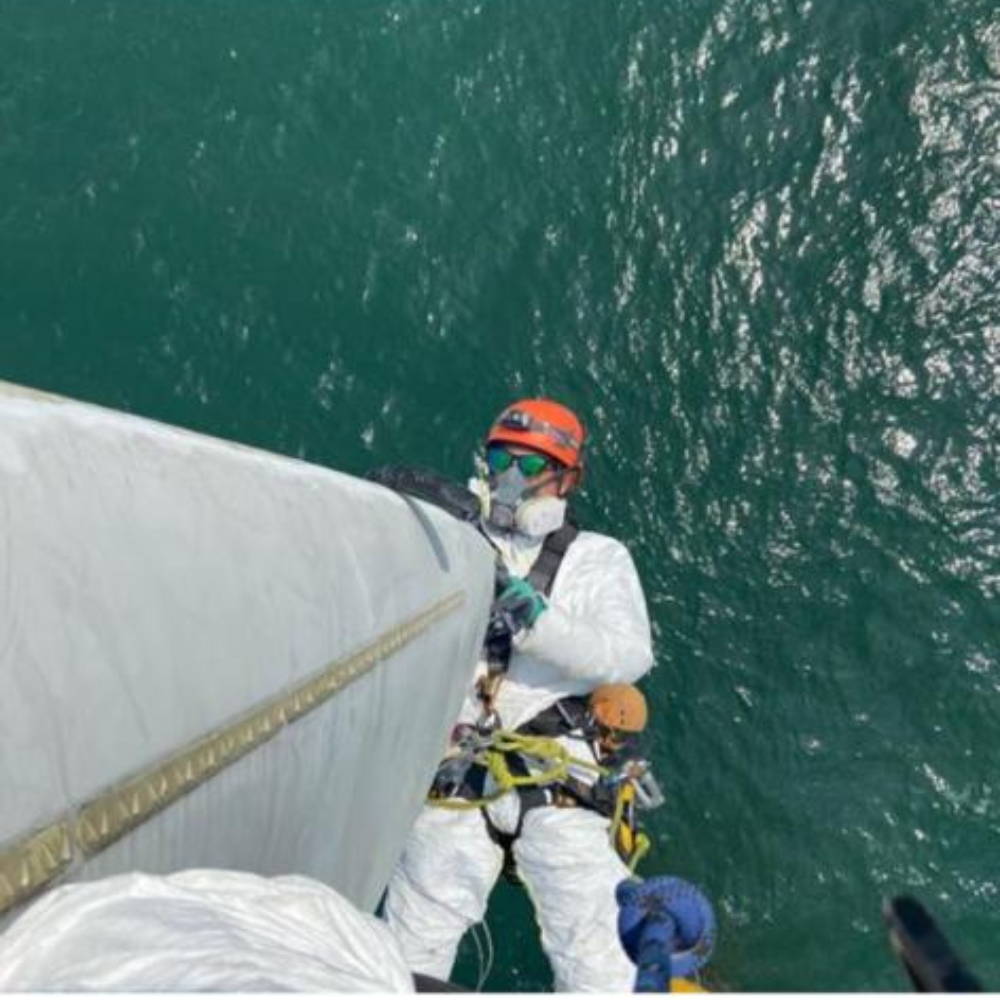 I work for a renewable energy company offshore on the Kent coast, high above the sea, attending to the huge wind turbine blades in all weather conditions.

Working with renewable energy I wanted a cool electric bike to fit in with my eco friendly life, looking after the planet matters to me.

My E-Champ bike fits my life exactly, it makes me smile as I power along the coast to my work every morning.

Renewable energy and my transport is totally green.. no carbon emissions.

Thank you E-Champ


Mark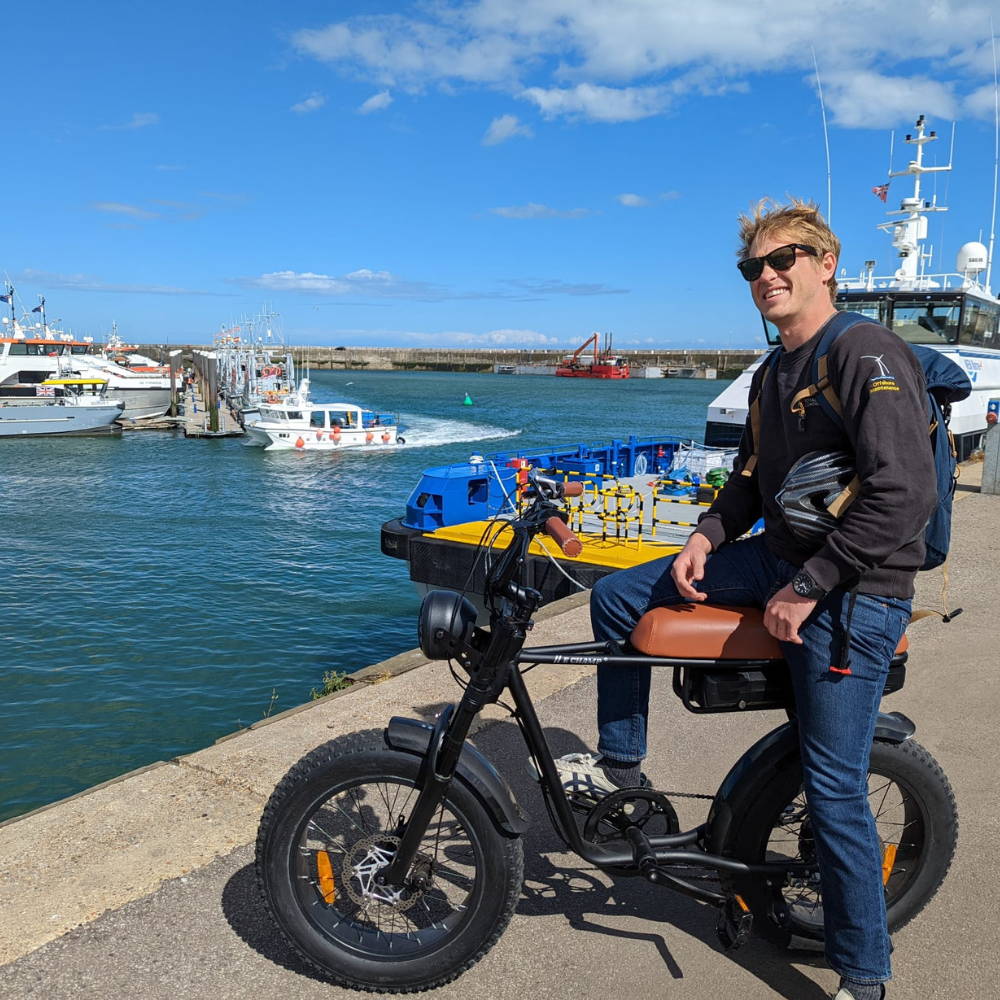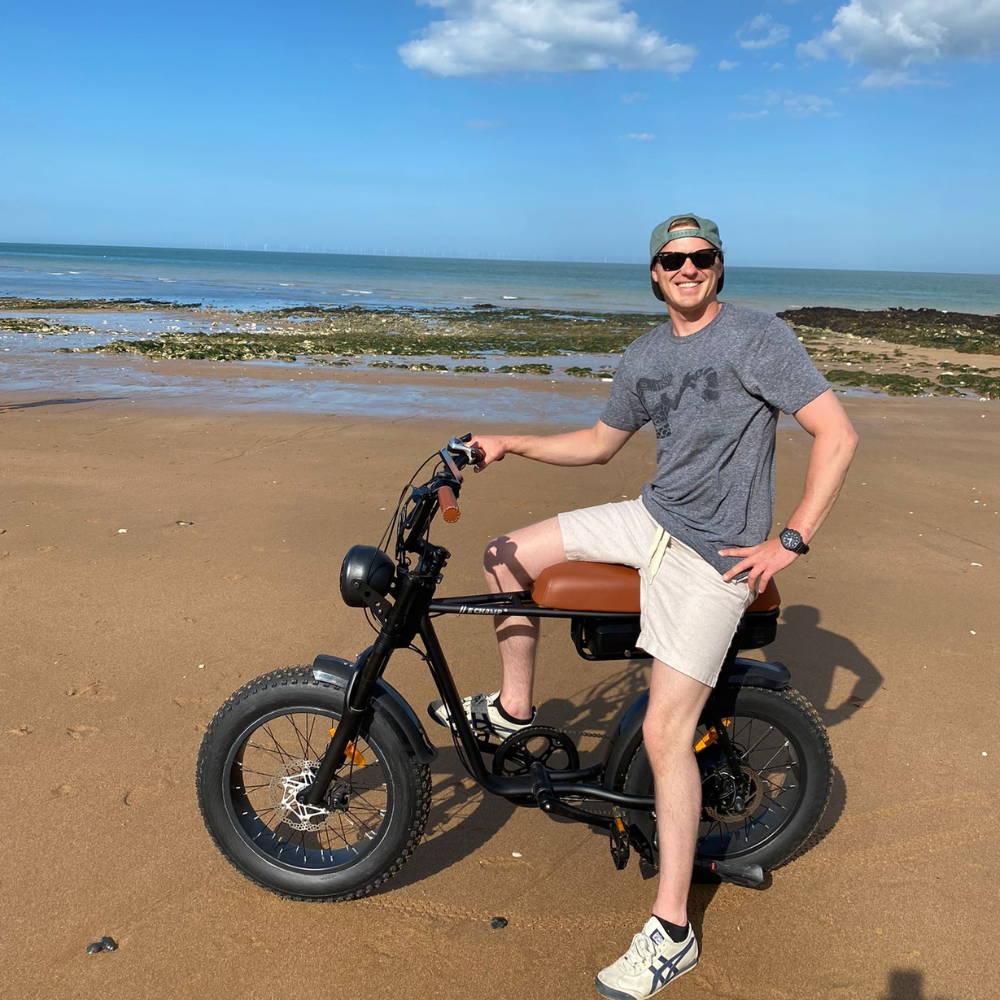 Book a test ride and experience our E-Champ electric bikes
Call 01234 241679 or 01908 714482 (out of hours)